We're excited to feature Greg Yevich, a regular guest blogger and Co-Founder of OperationROI, an Internet Marketing firm that helps various internet retailers improve their CSE campaigns
Marketing your online store can be a challenging task that requires your campaigns to constantly evolve with the ever-changing Internet landscape. In the past few months alone, shopping engines have instituted new changes:  Amazon has increased cost-per-click (CPC) rates, Google Shopping added new features, Shopping.com is transitioning to the eBay Commerce Network, and most recently, Shopzilla introducing 'Single Rate Smart Pricing'. It is paramount to keep your campaigns up to date and optimized for success on each of these channels.
Submitting feeds to various shopping engines can be a tedious task, especially if your feed is missing any of the required attributes. To help your listings stand out when searched, it's important to submit all the required data and to leverage all you can from each attribute. Improving your raw feed can make huge strides in the overall success of you shopping feed campaigns.
Below are OpROI's "Top Six" best practices to help you improve your feed's data quality:
1) Title – The "Title" is the name of your item and the first thing most consumers will look at when searching. It's also a primary item used in the search algorithms. Be creative and descriptive with your titles. Add characteristics such as color or brand, and don't forget to include those pertinent keywords. This will help differentiate your products from others when the results are displayed. Remember though, your title should not be longer than 70 characters as it will get truncated on many engines.
2) Description – It kills me when I see a description that is the exact copy of the title. A description should be a detailed summary of the product. First rule…be descriptive.  Most engines recommend that you submit around 500 to 1,000 characters, but you can submit up to 10,000 characters on Google, so don't limit yourself. Make sure to include part number, brand, keywords and one very detailed description of the products describing all you can. When a search is performed, the algorithms search those descriptions looking for keyword matches, so the more details you include about your products, the better chance your products have of appearing.
3) Product Type – This is one of the most misunderstood, yet critically important attributes after 'Title' and Description. The "Product Type" attribute is used to indicate the category of the product being submitted. This is typically the breadcrumb or classification of the product on your own website. This is one way to help the engines understand what your product is and how it should be classified. For example, if you sell bicycle parts and you're listing a tire, your product type should look something like this (Bicycle > Tire > BMX > 20"). Do not label it 'Tire' or 'BMX Tire'. Help the engines understand your products, as each engine may not breakdown the category as granular as you expect in the feed requirements, but you can.  And with Google, you can include several product types per product if you product falls under different categories, they just need to be separated by a comma.
4) Price – All engines require that you submit a price. But many engines allow you to submit a list price and a sale price as well. If you have the list price or a sales price, make sure you include them. Many engine like Shopzilla and Bing will highlight your price if it is lower than the list price or is on sale. It always looks great if your price is highlighted or you have a big 20% OFF label next to your product. Remember consumers are looking for deals, so make you products stand out….even if you aren't the lowest price!
5) Manufacturer / MPN / UPC – While there isn't much you can do with the Manufacturer Name, Manufacturer Part Number (MPN) or Universal Product Code (UPC), all the engines group items together using these attributes. Ideally, you could include all three, but this isn't always possible. So remember, if you don't have a UPC, then you must include BOTH the Manufacturer Name and MPN. If you don't, then your products will be rejected.
6) Image –We have entered the era of High Definition images. When it comes to Comparison Shopping Engines and Marketplaces, I always see a trickle-down effect. This is been very true with image quality over the past year. Amazon now requires that your image be at least 1000 pixels or larger in either height of width. Google is now recommending at least 800×800 (4MB max). eBay – 1600 x 1600. Sears – 2000 x 2000. While Amazon is the only engine really enforcing these images sizes at the moment, I would expect that Google and everyone else will start enforcing the new image requirements over the next year.  I would start planning accordingly to make sure you don't get left out once this HD image trend begins being enforced.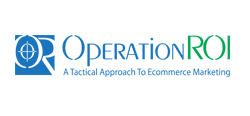 Are your ecommerce marketing campaigns reaching their full potential?
If you're wondering if your campaigns could benefit from ecommerce marketing management and you answer yes to any of the following questions, then your ROI could be suffering:
Are your shopping channels meeting your target ROI goals?
Is your Google Shopping feed optimized and segmented for Product Listing Ads?
Are you actively bidding on products on the individual CSEs?
Are you leveraging all the ROI tools available from each of the engines?
Are you struggling to get your products listed on certain engines?
OperationROI – A Tactical Approach to Ecommerce Marketing
At OperationROI, we work with several clients to develop long-term strategies by optimizing shopping feed campaigns for success. We customize individual multi-channel strategies for each and every one of our merchants, with a goal of exceeding their ROI goals and expectations.  Our team of experts will leverage a variety of tools and strategies to increase sales on the top shopping channels by micro-managing your online presence.
Everyone works hard for their money; everyone deserves a good return for money spent. We understand that, so we built an entire ecommerce marketing management company around that one concept: optimizing your return.
Navigating through ecommerce marketing channels can be confusing, but making the right decision will ultimately impact your ROI.
To learn more, contact one of our ecommerce experts for brief consultation, by calling us at:
1-888-277-5429, or visit our website at www.OperationROI.com.